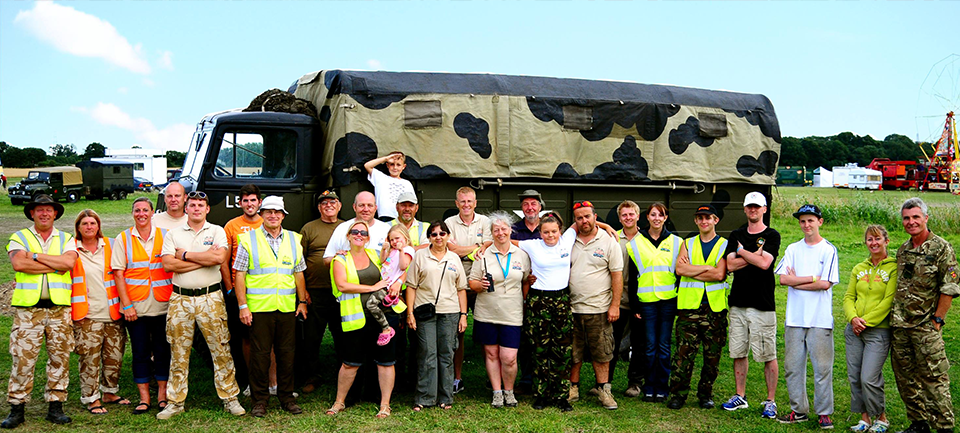 Donate to the Essex HMVA
Donations help us in ensuring our association continues its work. You can donate by sending a cheque or postal order payable to the Essex HMVA to: Colin Tebb, ESSEX HMVA, 60 Molrams Lane, Chelmsford, Essex, UK CM2 7AJ.

We also welcome items of militaria, however please contact us in advance before sending anything.

If you'd like to make an electronic donation, please use the paypal button below:


Join the Association
You can join the Essex HMVA and help us continue to preserve history. You don't need to own a vehicle to become a member. See our membership page for more information.

Become a corporate sponsor
For companies that want to work with us, we have a wide range of ways your company can support our work - Please contact us for more details.

Volunteering
We always welcome volunteers to help us, at not only our own events but at other events we attend. Please contact us and we'll send you an information pack.